Daniel Brown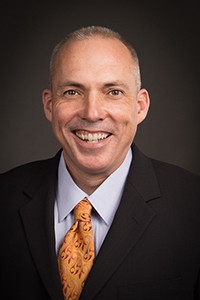 Daniel worked for The Summit Agency, Inc. in the past and returned in October, 2012, after serving as a Field Artilleryman with the 101st Airborne Division of the US Army. Daniel has worked in Customer Service with BCBSTX and Customer Service and Sales for Safeguard Dental in Dallas, and in Sales with USAA in Phoenix.
He earned a B.S. in Applied Management from Grand Canyon University. With the help of the GI Bill, he has completed an MBA in Marketing from Northcentral University.
Daniel has completed the training to be a Small Group Specialist and has taken LUTCF (Life Underwriter Training Council Fellow) courses. He regularly attends local professional meetings. Last fall he became certified by CMS to sell SHOP for small groups and individual policies "On Exchange."
 TX License # 1094554
NPN # 5311591
Kathy Bailey
After almost thirteen years of teaching at the high school, community college, and university level, Kathy, who has a B.A. and M.A. in English, joined Bailey & Associates in 1982. She eventually launched the employee benefits/ medical insurance division of the firm. Kathy took over as President when the firm was incorporated as The Summit Agency, Inc. in 1998.
Kathy joined the National Association of Insurance and Financial Advisors (NAIFA), formerly the National Association of Life Underwriters, in 1983. When the National Association of Health Underwriters expanded into Texas, Kathy joined in 1987. She has served in most of the local chairs and was AAHU President, 1994-1995. She was elected Texas Association of Health Underwriters Treasurer in 1996 and moved up the Executive Committee positions to serve as President of TAHU in 2000-2001. She is now a Trustee Emeritus of TAHU. She also served on the NAIFA-Austin Board for several years as the Public Service Chair.
In 1994 Kathy earned the Registered Health Underwriter (RHU) designation and followed with the Registered Employee Benefits Consultant (REBC) certificate in 1996.
She remains active with the Austin Area Candlelighters Childhood Cancer Foundation by serving on the Advisory Committee of Any Baby Can, which is the non-profit parent organization for the Candlelighters Programs. Started as a tribute to Jeff Bailey by the Life Underwriters in 1997, the Annual Candlelighters Tennis Benefit is chaired by Kathy and supported by NAIFA-Austin, AAHU, and hundreds of colleagues and friends of Jeff's and Kathy's. The event has made a difference in the lives of children with cancer and their families by raising over $400,000 since its inception.
In December 2003 her peers at the Austin Association of Health Underwriters presented her with the 2003 Lifetime Achievement Award. In 2005 she was presented with The Shirley Hutzler Award, the highest honor bestowed by the Austin Association of Health Underwriters. In May of 2011, she became the first woman inducted into the NAIFA-Austin Hall of Fame.
 TX License #1020182

NPN # 114392